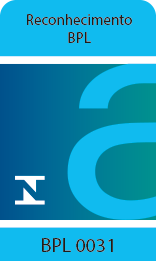 Quality
Since 2008 SANTAGRO has held a GLP License for Pesticide Residue Testing certified by ANVISA; the first company in Rio Grande do Sul to be awarded this certification. We also hold GLP Certification in Pesticide Residue Testing – Field Phase, recognized by INMETRO.
We are fully accredited and in compliance with the guidelines and regulations of IN 36 (24/11/2009) and IN 42 (05/12/2011) of the Ministry of Agriculture, Livestock and Supply (MAPA) to carry out Agricultural Efficiency and Feasibility Studies for Pesticides and related products as well as Phytotoxicity and Residue testing required to register these products with the Ministry. SANTAGRO owns registered testing centers in the state of Rio Grande do Sul and has agreements with facilities in other states.
What is GLP?
GLP is a quality system that encompasses an entire organizational process and the conditions in which laboratory tests are planned, managed, carried out, monitored, registered, reported and filed.